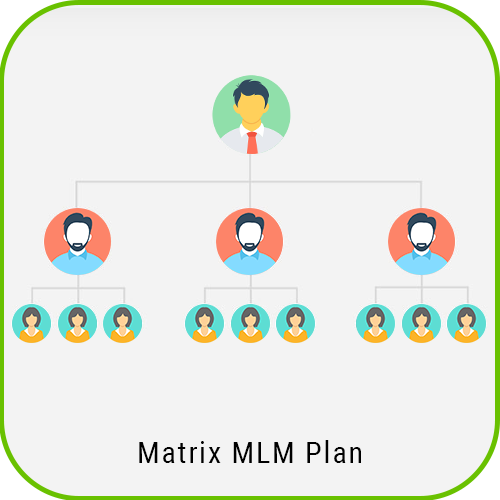 Matrix Plan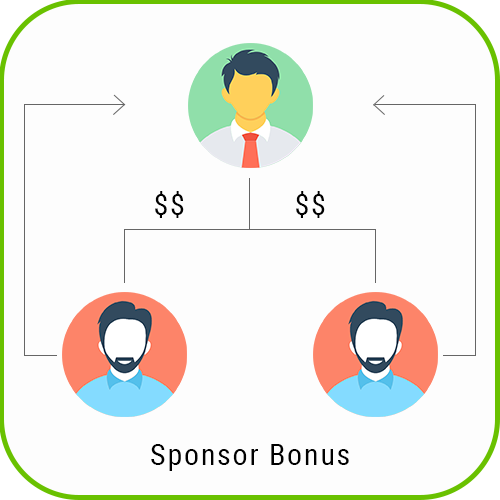 Sponsor Bonus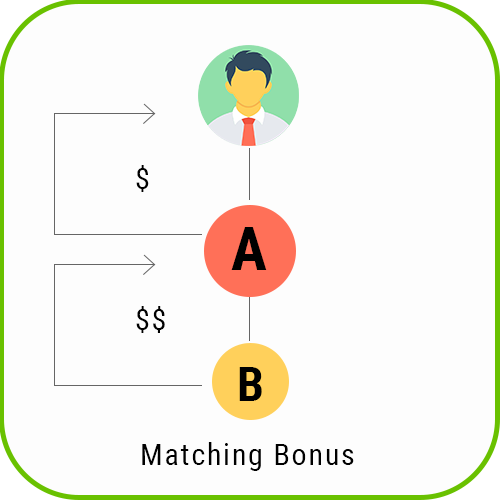 Matching Bonus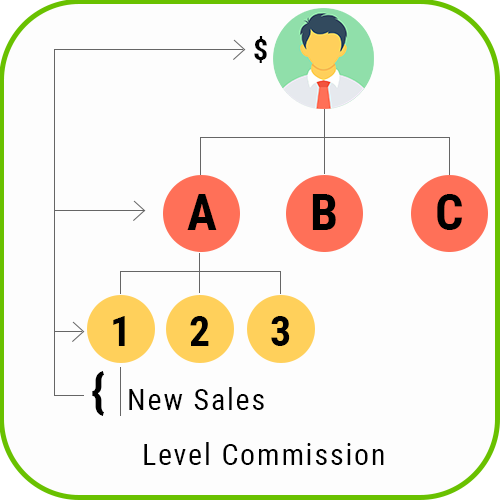 Level Commission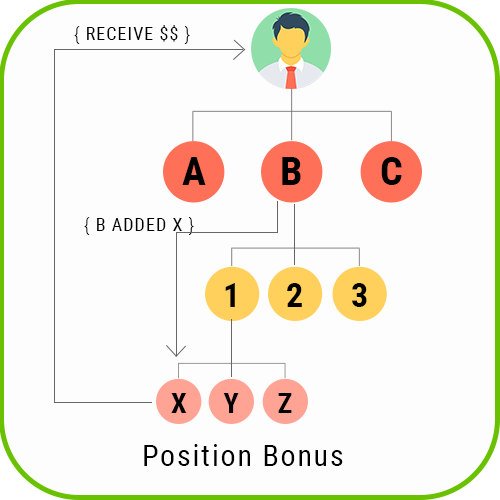 Position Bonus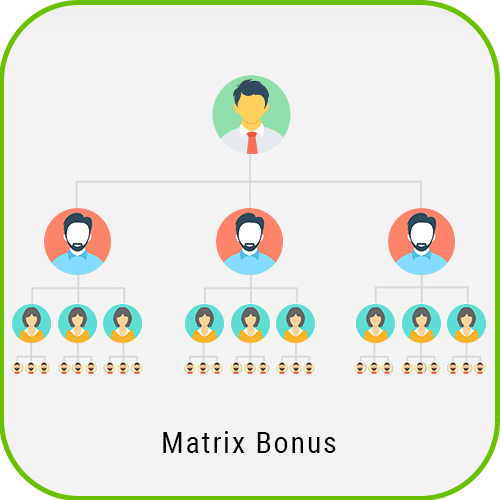 Matrix Bonus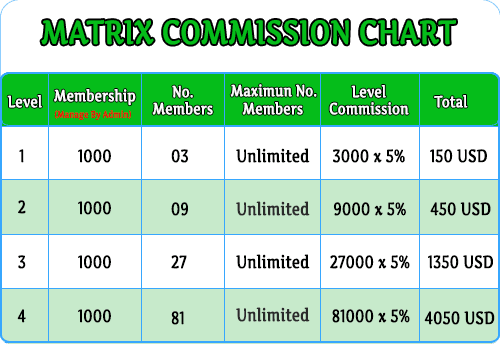 The members in the forced matrix plan are positioned in a sequential left to right and top to bottom pattern. This MLM Matrix Plan Software member is not allowed to select his position and only allowed to select the sponsor. The member will get commission on based level he is place at for a particular payout period. For example, tree structure is of 3*4 that means one member can have 5 members in his down line as a direct and will be paid for 4 levels. You can view our Forced Matrix MLM Script which will give you detailed view of how it all works.
Advantages of our software:
Admin control: Entire matrix level is controlled by admin. Admin has the ability to change contact us, about us pages and payment details.
Graphical Views: We have various graphical views to help users for better understand the depth of down line.
Payment Gateway and capacity: We have PayPal as the default payment gateway and we are also ready to customize as per your expected gateway. Our matrix has capacity upto 3*4.
Customization: Our Matrix Plan MLM Software consists of open source code and developed by using PHP, MYSQL, and AJAX so anyone is having knowledge about these technologies can easily customize the product. We also have a dedicated 25 member team specialized in MLM ready to customize as per your specified requirement at a nominal cost.
Online within 24 hours: Once you buy our script within 24 hours your website will be live.
Advanced features:
3*4 matrix plan.
4 levels.
Direct and indirect bonus.
Manage minimum fund transfer amount and tax percentage.
Manage minimum withdrawal amount.
Manage membership plan.
Product management.
Reward management.
Purchase management.
Enquiry management.
Company and member management.
Payout management.
Ads management.
User side:
New user Registration

Register using sponsor ID, nominee details, and personal details.

Login setup

Login with either mail id or profile id and valid password.

Profile management:

Dashboard

Visual statistic of purchase value.
Visual statistic of payout calculation.
Visual statistic of users.
Visual statistic of purchase detail.
Numeric statistic of payout.
Numeric statistic of purchase detail.
Statistic of weekly purchase.

View and manage account details.

Direct and indirect bonus amount.
Total received amount.
Total balance amount.
View basic detail.
Nominee details.
Personal details.

Upload profile image.
Edit profile.
Change password.
View genealogy structure.

View level detail.
View sponsor id.
View profile id.
View referral limit and count.
View downline members' detail.

Payout calculation.

View bonus type.
View status.

Send withdrawal request.

Send withdrawal request to admin.
Delete the request detail.
View status of withdrawal.

Cancel withdrawal request.

Cancel the send withdrawal request.

Mailing system.
Membership plan.
Received rewards.
Product management.
Event management.
News management.
Testimonial management.
Newsletter.
Social sharing.
Please check our other MLM Scripts Click here
LIVE SITES USING OUR MLM PRODUCTS BY OUR CLIENTS :