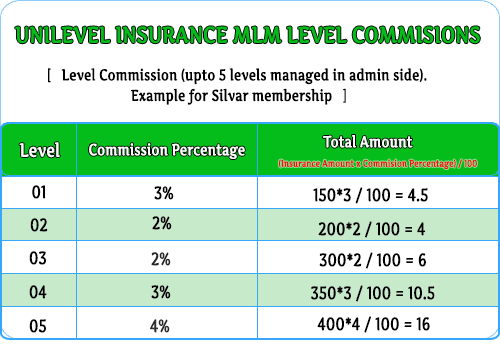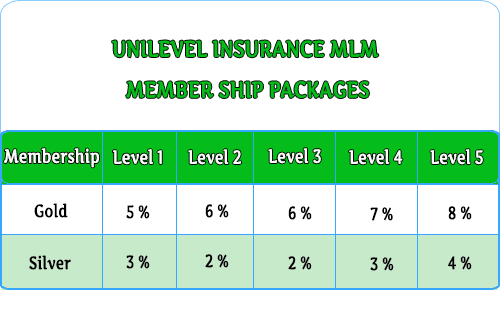 Our MLM Insurance Plan Script suits any type of MLM business concept. We design our PHP MLM Script as perfect as possible, tested to be free of errors, easy to deploy, secure and with the maximum functions in a very user-friendly package. In addition, 8 years of experience we have developed the application; anyone can manage without any technical support with power administration.
Multilanguage MLM Insurance Plan Feature
Genealogy Tree View
Insurance subscription option
Direct & Indirect Referral Bonus
Royalty income
Waiver Premium
Sales Manager Management
Sub Administrator
Detailed Report generation
Advanced features:
New user registration:

Register with

Personal information.
Present business/occupation detail
Payment detail.
Charges information.
Fill up the agent annual fee info, true and correct information, upline information.

Exciting user login:

Login with valid username and password.

Dashboard

Commission detail.
E-wallet detail.
Sale plot detail.
Visual statistic of commission detail.

Approval details

Pending

1st level approval
View 1st level approved applicant.
Search for an applicant

Approval

View approved applicant details.
Search for an applicant.

Reject

View rejected list.
Search for an applicant.

Booked plot

View the booked plot detail.
Search for a particular plot.

Genealogy management

View tree structure.
View downline member's detail.

Sponsor id.
Profile id.
Sponsor name.

Mailing system

Compose mail.
Manage inbox.
Manage send mails.
Manage trash mails.

Product management.

View the product detail.
Buy the product detail.

Promotions management

View promotion detail.
Search for a promotion detail.

Commission management

View commission detail.
Search for a commission detail.

Transaction management

Send withdraw.
Cancel withdraw.

Profile management

View and update the profile.
Manage contact detail.
Change password.
Manage profile picture.
User status.
Posted blog detail.

CMS management
News management.
Testimonial management.
Please check our other MLM Scripts Click here
LIVE SITES USING OUR MLM PRODUCTS BY OUR CLIENTS :